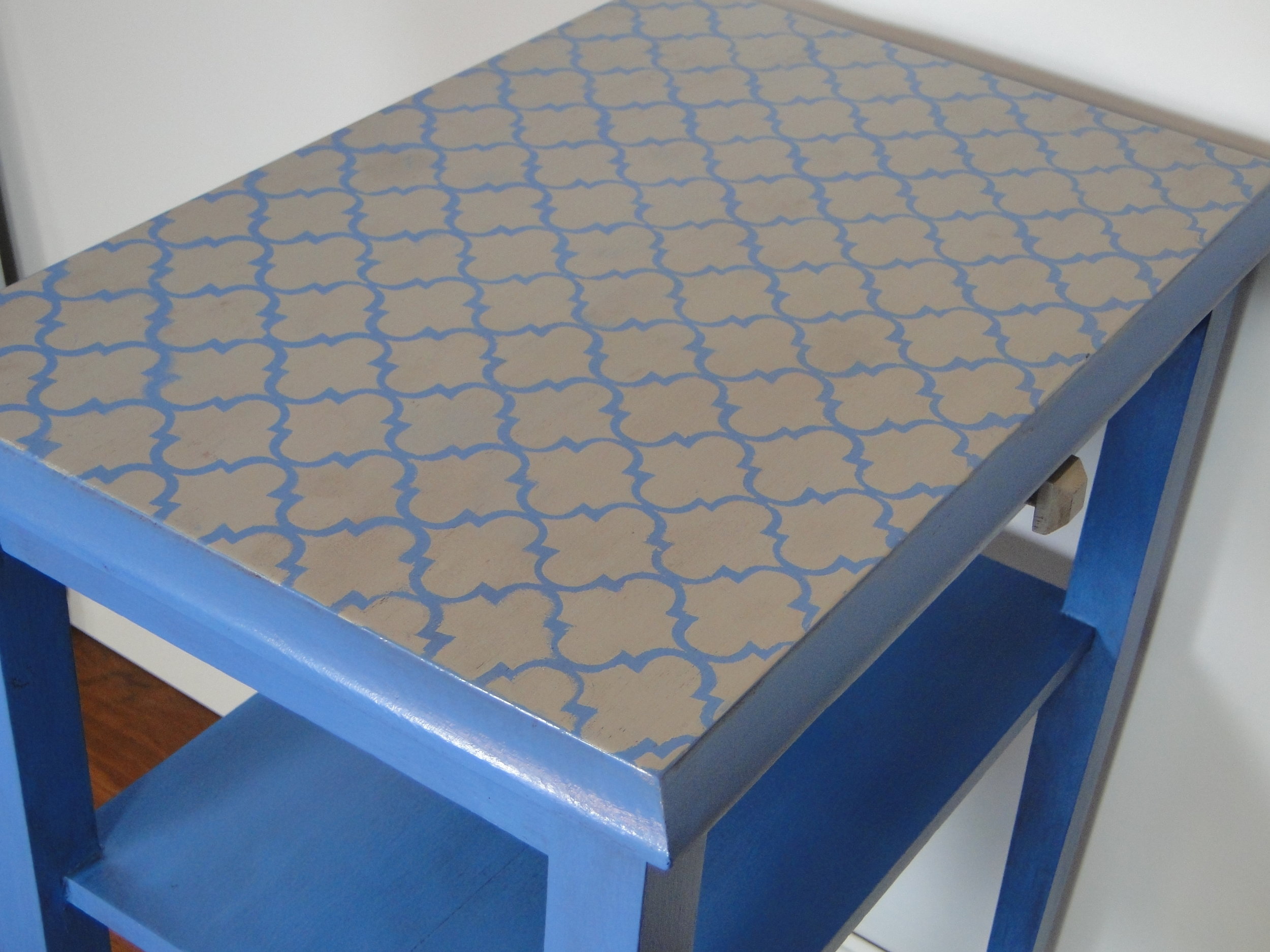 Mission Style Table With Shelves
This mission-style table has clean lines, with two shelves and one slim drawer. Constructed entirely of wood, this lovely piece was refinished in "Alpha Blue" paint with a faint translucent dark brown glaze. The top has a one-of-a-kind stenciled grey and blue design. The entire piece has layers of polyurethane protection. What an attractive, useful piece!
This table was selected by the customer from What's Next Furniture's inventory to fit into a new apartment.
Dimensions: 32" high x 23 1/4" wide x 16" deep.